About Us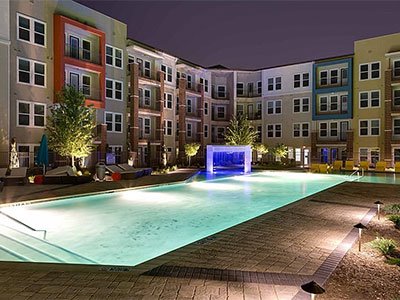 Nite FX Landscape Lighting is a well-established business catering to residential and commercial clients in and around Plano, TX. Over the years, we have honed our skills, upgraded our knowledge, and adopted the latest technology in our work. The result is that our clients get top-notch solutions at cost-effective pricing. We are committed to offering quality, reliability, and affordability, completing every project to industry standards. We focus on creating the best experiences for our clients, and its why we have many returning clients.
Whether you need a small residential backyard lit or a commercial landscape illuminated with modern LED lighting fixtures, we can help. We have the skills, knowledge, and creativity to design and install our clients' best outdoor lighting elements. We work with the best products, and our skilled team is trained to be aware and knowledgeable of the latest trends in installation. As a leading company in this space, we aim to offer customized services to meet their specific needs. We work professionally and efficiently, ensuring that the final product is as our clients envisioned it. Our creativity and skill help create stunning outdoor areas on residential and commercial properties after dark.
We are proud of our innovative solutions, and we continue to keep abreast of the latest trends, so you get the best landscape lighting services. No matter what landscape lighting elements you need on your property, we assure you of a proactive and tailored approach and results that exceed your expectations. We maintain cost-effective pricing, so you never have to think twice about hiring skilled professionals like us for any outdoor lighting requirements. Contact us and see the difference in communication, knowledge, professionalism, and quality. Nite FX Landscape Lighting looks forward to working on your next landscape or security lighting project.
Your satisfaction is our first priority. We work hard to maintain an excellent level of customer service and think of many of our customers not just as clients, but as friends. Everyone we work with becomes an extension of the Nite FX Landscape Lighting family, which means your happiness is our goal.
Throughout the years, we have had a number of satisfied customers, many of whom were good enough to put in writing the joy we brought them through our work.